Founder & Principle
Amanda started her training at the age of 3yrs with the Rosemary Armstrong School of Dance. Her dream was to become a professional Ballet Dancer. She continued her training and gained a certificate to teach dance with the "British Theatre Dance Association" she is also a qualified Fitness Instructor.
Amanda worked professionally as a dancer within the cabaret circuit and also with the dance troupe "Short Notice". She was with the "Catwalk Modelling Agency" as a Model/Dancer and has choreographed many shows and events. Amanda is also a trained Actor. Her classes are taught with a warm approach, with the main emphasis for each child to have fun. Routines are broken down and worked on in a disciplined but caring environment. Amanda teaches Ballet, Tap, Jazz, Commercial, Lyrical & Musical Theatre, along with choreographing and over seeing the progress of both the Junior & Senior Performance Groups.
Eleonora was born in Buenos Aries, Argentina and began her training in Ballet at the age of six and graduated as a Professor of Ballet from the Institute Adrienne. She trained in Argentine Tango, took acting classes and studied Modern Art. In New York City, Eleonora studied and trained extensively in Broadway Dance Centre, Peridance, Steps and Alvin Ailey among many accomplished teachers and Choreographers.
Eleonora collaborated, assisted and choreographed for many dance shows in Buenos Aries. In New York City, Eleonora had the honour of performing at Carnegie Hall and had the privilege to perform on several occasions at Symphony Space, Peridance Capezio Dance Centre, Peridance Salvatore Theater and the Brooklyn Dance Festival. Throughout her career, Eleonora has had the honour to perform alongside many talents.
Eleonora currently runs the classes held at Ducklington Village hall on Saturdays. Eleanora is also the Artistic Director/Choreographer of "Lunas Dance Project"
Shannon started off as a champion freestyle Disco dancer from the age of 9-18yrs, dancing around the country. Shannon then went on to study Street dance at the Tait Academy in East London, where she also performed in "Blood Brothers" & "Pied Piper". Shannon has worked with many talented choreographers, Kenrick Sandy, Rhimes Lacointe, Mini Willits and artists from "Flawless" and "Street dance " the movie.
Shannon has a passion for all types of Street & Commercial Dance.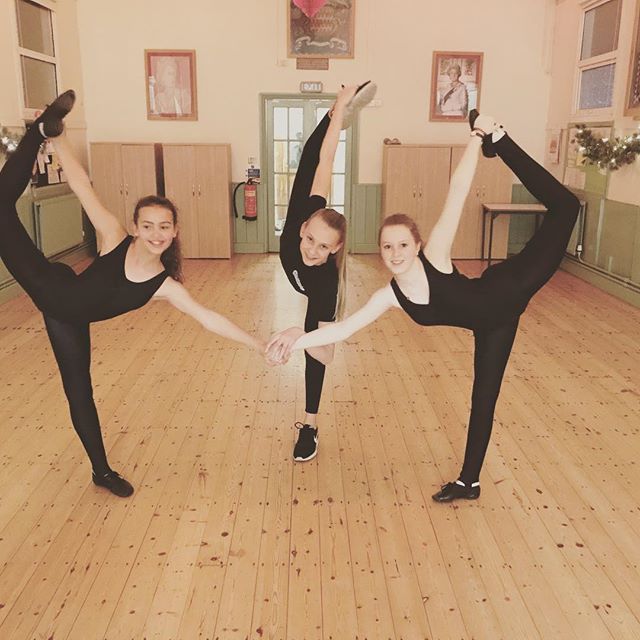 Hosea "Coach Nemo" Bassey began coaching in 1997. His experiences include working for and being mentored by Kevin Mazeika, Head Coach of The U.S. Men's 2004 and 2008 Olympic teams. Working gymnastics camps with several Olympic Gold Medals gymnasts, Svetlana Boginskaya, along side part of the Magnificent Seven, Shannon Miller, Keri Strug to name a few.
Nemo's post graduate studies in Social Psychology, Human Development and Family Study provide an added asset and understanding of the pupils, families and caregivers. He was also a competitive gymnast, spring board diver, competitive cheerleader for Cheer Athletics and at university. Beside gymnastics Nemo was a Personal Trainer with a nutrition focus, coached high level competitive cheer for over 10 years, tumbling instructor, hip hop, "street dance" choreographer for dance studios and professional dancers for the WNBA basketball team Houston Comets. Currently, he's Level 3 BG qualified WAG Club Coach, DBS and Safe Guarding current.
Ellie has been teaching contemporary and street dance since the age of 15. Alongside attending a full time course at Liberatus Performing Arts, Ellie started her own singing school at the weekends. Since finishing her course she now has many students taking grades in Popular Vocals and Musical theatre, who are now all achieving excellent exam results. From the age of 16 Ellie has been dedicated to performing arts and as well as studying it for her education, she has been in many local shows and pantomimes.
Toby has been dancing with Dancemania since he was 13 years old. He started break dancing when he was eight years old and has continued to perform at shows around Oxfordshire as well as participating in break dance battles across the UK. Toby has been teaching break dance at Dancemania for the last two years, he has helped many students try out b-boying for fun or to further their skills in the urban art.
Polly started dancing from the age of 3 years, training in Ballet, Tap and Modern to advanced grades. She furthered her training at the City of Oxford College, receiving a BTEC and then went onto Buckinghamshire New University where she trained for 3 years and graduated with a BA Honours degree. Within her final year at university, Polly was given the opportunity to choreograph for BNU Advanced Tap team and took her team to five university dance competitions. This opportunity helped to improve her teaching skills and confidence levels. The tap team placed at four of the competitions, 3rd place twice and 1st place twice. Along with being the tap choreographer, she also succeeded in becoming a member of the Advanced Street, Advanced Contemporary, Latin and Jazz teams.
Polly enjoys choreographing and performing all styles of dance, and loves to share her knowledge of dance with others.
Gemma is a teacher, choreographer and performer, originally from Barcelona . She started very young with Ballet dance following the Royal Academy of Dance syllabus, a time where she combined competing in hip-hop dance and ballroom dance. Soon she got awarded with a grant to study Musical Theater at The Urdang Academy in London, while she took her final grades with RAD and ISTD. She followed with another grant to study contemporary dance and pedagogy at The National School for Performing Arts in Copenhagen where she also specialised in choreography. She took her internship in choreography at Bill Young Space in New York.
Since then she's combined teaching and choreographing within different projects. In Paris, she was awarded for a residency at Cité International des Arts to work and teach community dance to local people. In Kiev under the Zelyonka Festival, she taught young dance professionals and brought one of her pieces on stage. In Barcelona she received the literature project " Dance me a book " and the following year she got the award " Remou-te". Recently, she has been a choreographer at the First European Dansathon organized by Foundation BNP Paribas, Sadler's Wells London, Maison de la Danse Lyon and Théâtre de Liege. Gemma is very excited to pass on her skills to Dancemania Students.
Phoebe began training with Amanda at Dancemania at the age of 3 and fell in love with performing ever since, she has trained for 2 years at Italia Conti Arts Centre earning her BTEC diploma and is now training in a 3 year course at Wilkes Academy in Musical Theatre.
Phoebe is very excited to be back at Dancemania and teaching.
Claire started her professional training at Elmhurst Ballet School before going on to study at the prestigious London Studio Centre. Here she completed the three year course gaining a Foundation degree in Theatre Dance, achieving a first.
Claire had a 9 year career as a dancer and model, working at the forefront of the UK industry. She worked with a host of music artists including Pixie Lott, Take That, Mark Ronson and Sophie Ellis-Bextor, regularly performing on shows such as Britain's Got Talent, The X Factor and The BRIT Awards.
Big screen appearances have included Disney's Maleficent, Victor Frankenstein starring James McAvoy and Daniel Radcliffe and The Avengers: Age of Ultron.